The Benefits & Outcomes of Google My Business

With Google My Business, you not only create a listing for your business on Google. You can also manage your business's appearance on the one of the world's most popular search engines. Here, we summarize them into few sub-topics:
What is Google My Business
With more and more users relying Google to search what they need on Internet, Google My Business has come in place, which is a free tool that let companies build and design simple web pages as Business profile or you can name as a landing page website as well. You can manage a listing for your company on Google platforms, such as Google Map, Google Search etc.
The most importantly, you can manage your business's appearance on the one of the world's most popular search engines and it is FREE! Beware of someone claim to have licensing or expiring payment for Google My Business, they are probably a spammer.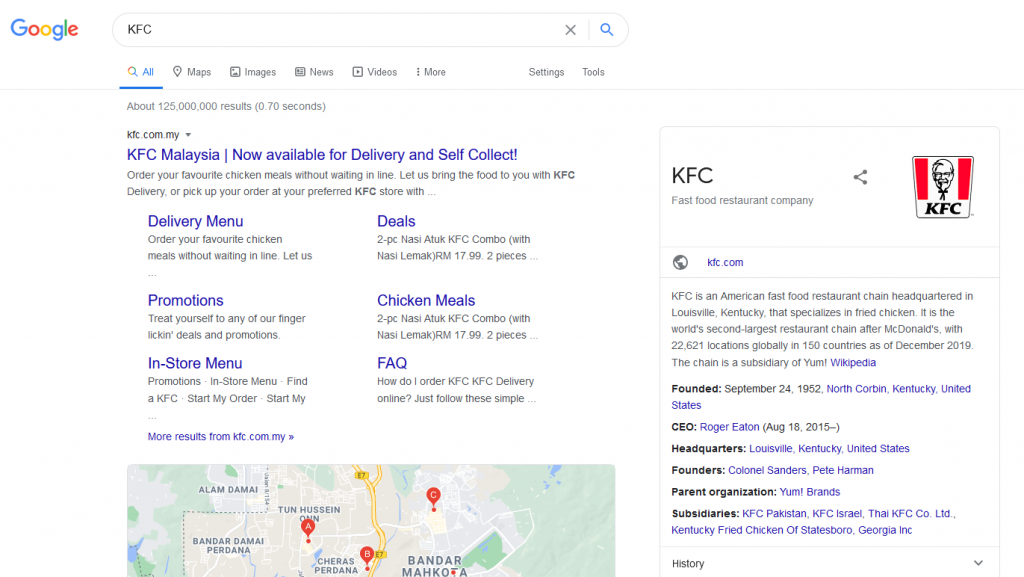 The benefits of Google My Business
Free, is one of the most essential point when it comes to website building tool platform. Google My Business requires no subscription fee and renewing fee from you, no matter you are small or giant company like an established franchise, it does not cost any to create a Google My Business profile yourself or you hire web design company to maintain the site.
Not like other platform operate as freemium business model, Google My Business has with zero tiers or limitations, you can access to the same tools as other competitors. This offers a big advantage when you are partnering with a digital marketing agency. They can optimize your Google My Business Profile in order to maximize your ranking in search results and more exposure from target audience.
In summary, here are some highlighted features or what you can do by using Google My Business tool:
Encourage and interact with users when they are making comment or review on your page or product
Provide crucial information regarding your company, such as operating hours, phone number, address and more
Your clients can easily get the direction to your office location since it is linkage with Google Map listing as well, the navigation can be done directly if they are using mobile phone
Promote company events and news, even there is photos gallery
The outcomes of having Google My Business
Lead generating by Google My Business
In recent half decade, researcher found that phrase searches of "near me" have an increase by more than 500%. Meaning to say, people keen to search for services or products near them, whether it is a convenient store, hotel, shopping center or restaurant.
For local search on Google Search, Google often make the Google My Business appearing at first of the search result as a profile, here is why critical to create and maintain a profile. Without the profile, the users tend to find, visit and making purchases with your competitor.
Make use of Google My Business as part of your digital marketing strategy and you can start earning new exposure as well as generating additional sales lead. Put more effort on updating your business profile ensure the information are up to date, respond to your reviews as well. The outcome will be obvious that there is high conversation rate of local searches which immense using of Google My Business.
Optimise your ranking in Search Results
Google always provide users with the best experiences in both online and offline, which it attempts to deliver the most relevant search result. As an example, if you are a boutique that is selling stylish clothing, jewellery, your Google My Business profile would not appear for people looking for uniform clothing in that area.
If you want to optimise your ranking in search results, making sure you need maintain your profile wisely and always up to date. The logic is simple, Google often favors Google My Business profiles with more information and more user engagement.
Make sure you have a complete information of your business, such as operating hours, address, contact information, products and services gallery in order to let Google can ensure it's relevant to a search and rank your profile as such. Hence, your profile does not get lost in a long list of search results. When you have more visible on google, you have a higher change of getting noticed by people researching products or services in your industry.
Conclusion
Regardless your company's size or industry, you will always benefit from creating a Google my Business page. With this tool and resource, you can have the chance of maximize your visibility on Google sites to increase leads and drive more traffic to your business either online or offline, always learn more about Google My Business at its official site.
Need help on verifying or optimizing Google My Business, our expert team is here standby right for you for giving the best web design and digital marketing services about it, just to say a hello to us.